Take control over how you view and manage incoming queries with the Smart Filters dashboard. Presort all of your messages into different query types or categories and view them from one central screen.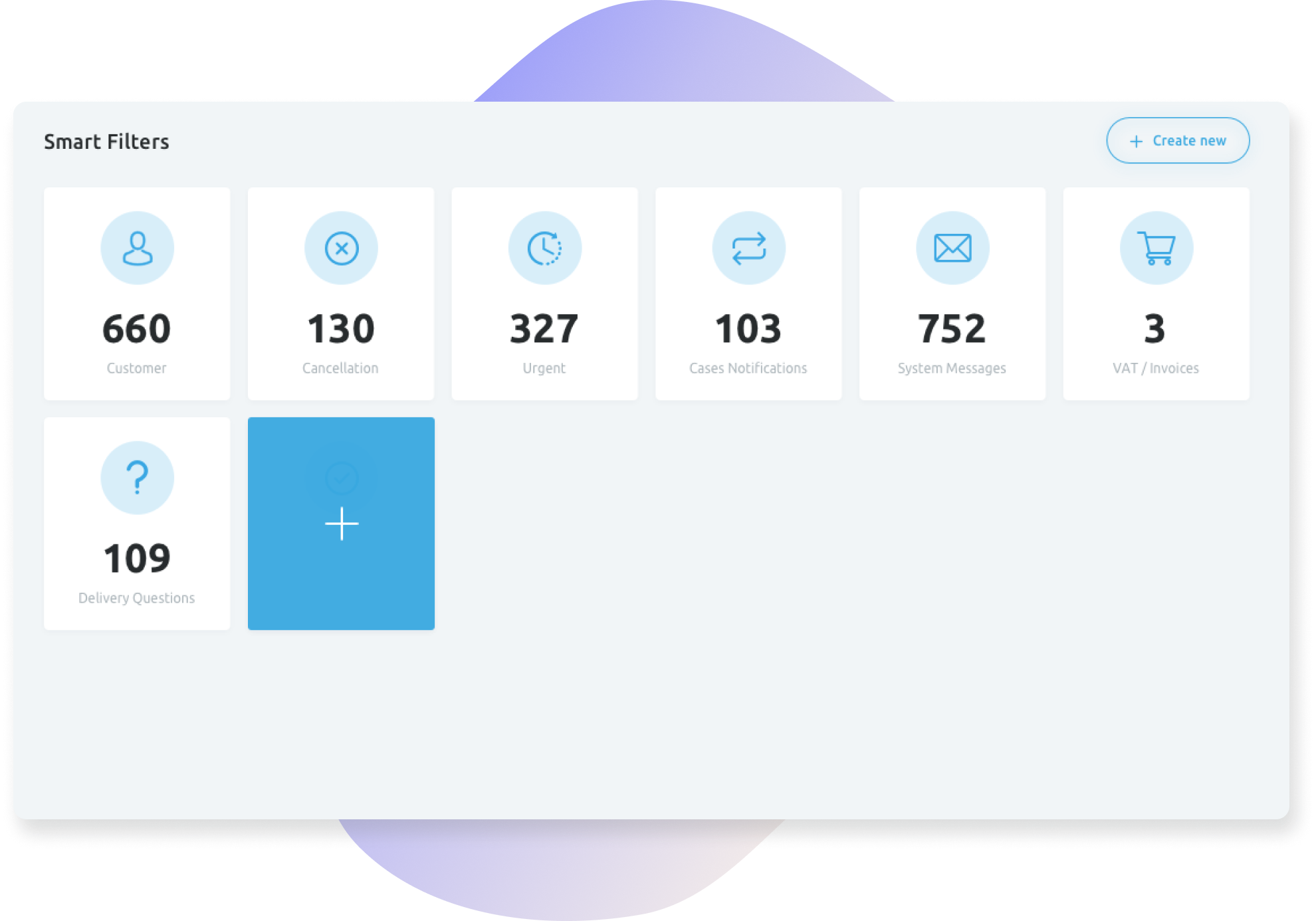 Query types include anything from product questions, to VAT invoices, or cancellation requests. Your selections are entirely up to you based on how you and your team best use Replyco. Better yet, Smart Filters are clickable, so you get direct access to all of the details.
To activate Smart Filters, navigate to Tools > Rules and create appropriate conditions.