eBay buyer notes help ensure that your customers' order preferences are acknowledged while adding yet another layer of accessibility, giving you greater certainty that no messages will fall through the cracks.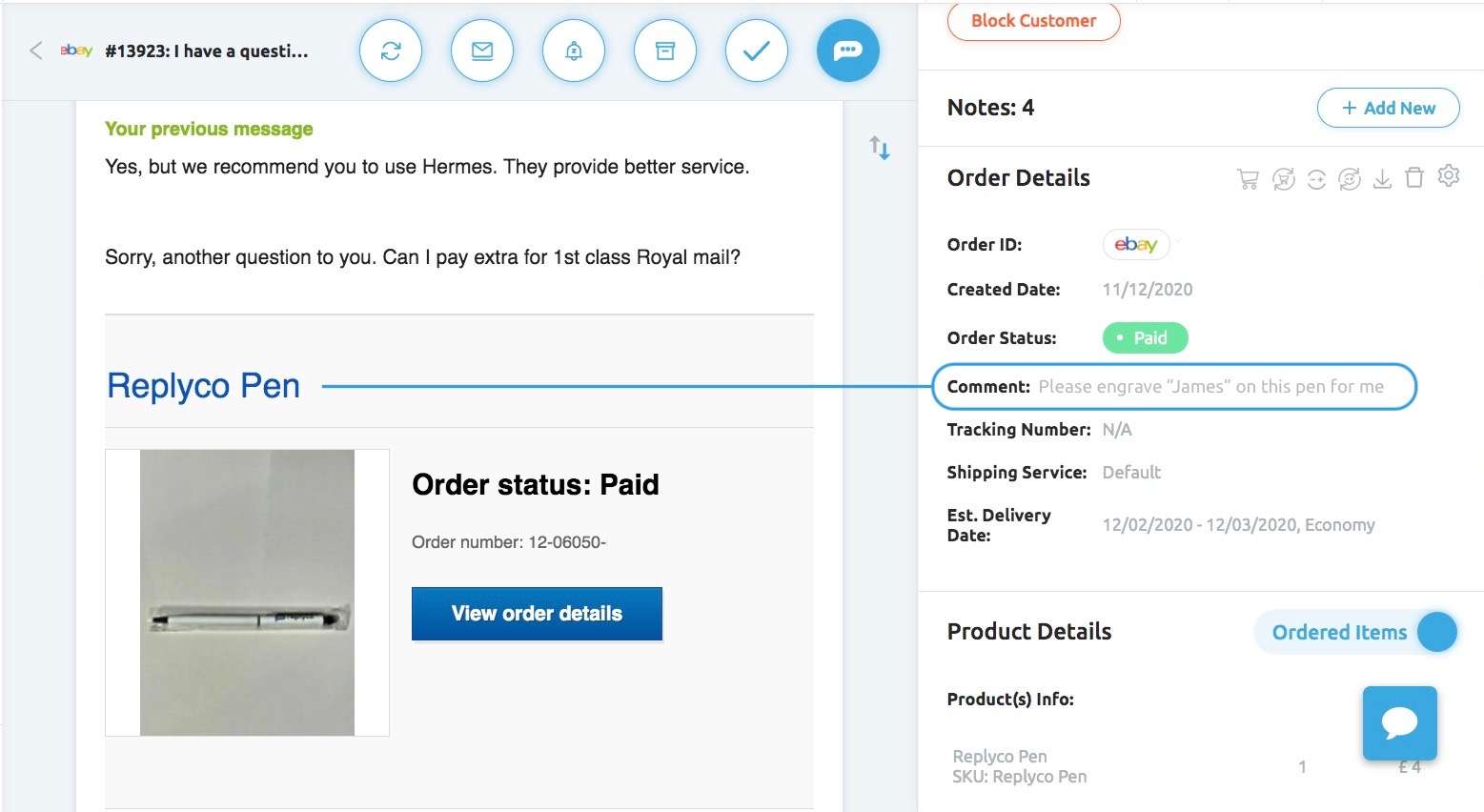 Any order specifications or preferences requested by your customers through eBay are now viewable within the
Order Details
section of an eBay ticket. For example, if you sell various colors of collectible mugs and a buyer asks that you send a green mug if red is sold out, this message can now be easily accessed in Replyco. This feature is especially useful for businesses specializing in any type of custom orders, such as handmade jewelry or made-to-order clothing.