Telegram is one of the most widely used messaging applications in the world. As one of the fastest messenger apps on the market, Telegram was built with both speed and security in mind. Replyco uses Telegram's fully encrypted API, allowing customers to connect with you safely and securely.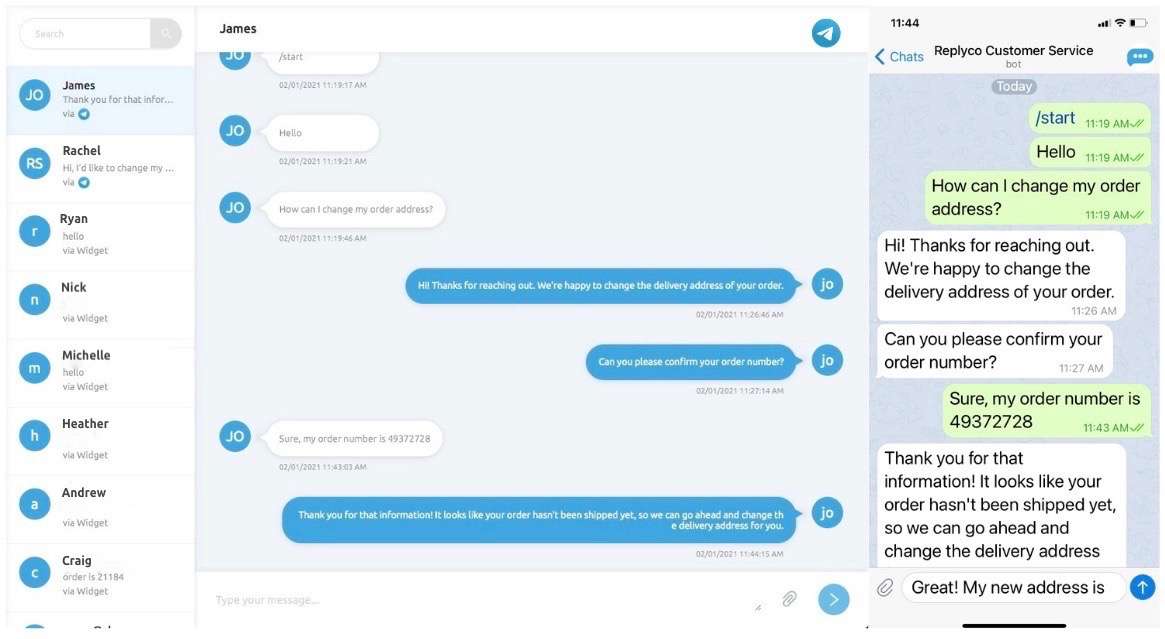 Instant messaging applications are quickly becoming consumers' preferred method for customer service. With the Telegram integration, your team can access and respond to customer messages directly within Replyco's Instant Messaging tab. Benefits of integrating Replyco with Telegram include:
Convenience — customers can chat with you from virtually any mobile device or computer.
Utility — Instantly send and receive files of ANY type for powerful helpdesk support.
Speed — Reduce response times and increase customer satisfaction with ultra-fast messaging capabilities.
Simplicity — Integrating your Telegram account with Replyco is easy and only takes a few minutes.