The ability to proactively seek feedback from Amazon customers is vitally important to the health of an Amazon eCommerce business.
That's why we're so incredibly excited to announce that Amazon Feedback Requests [BETA] is now available to our business and enterprise clients.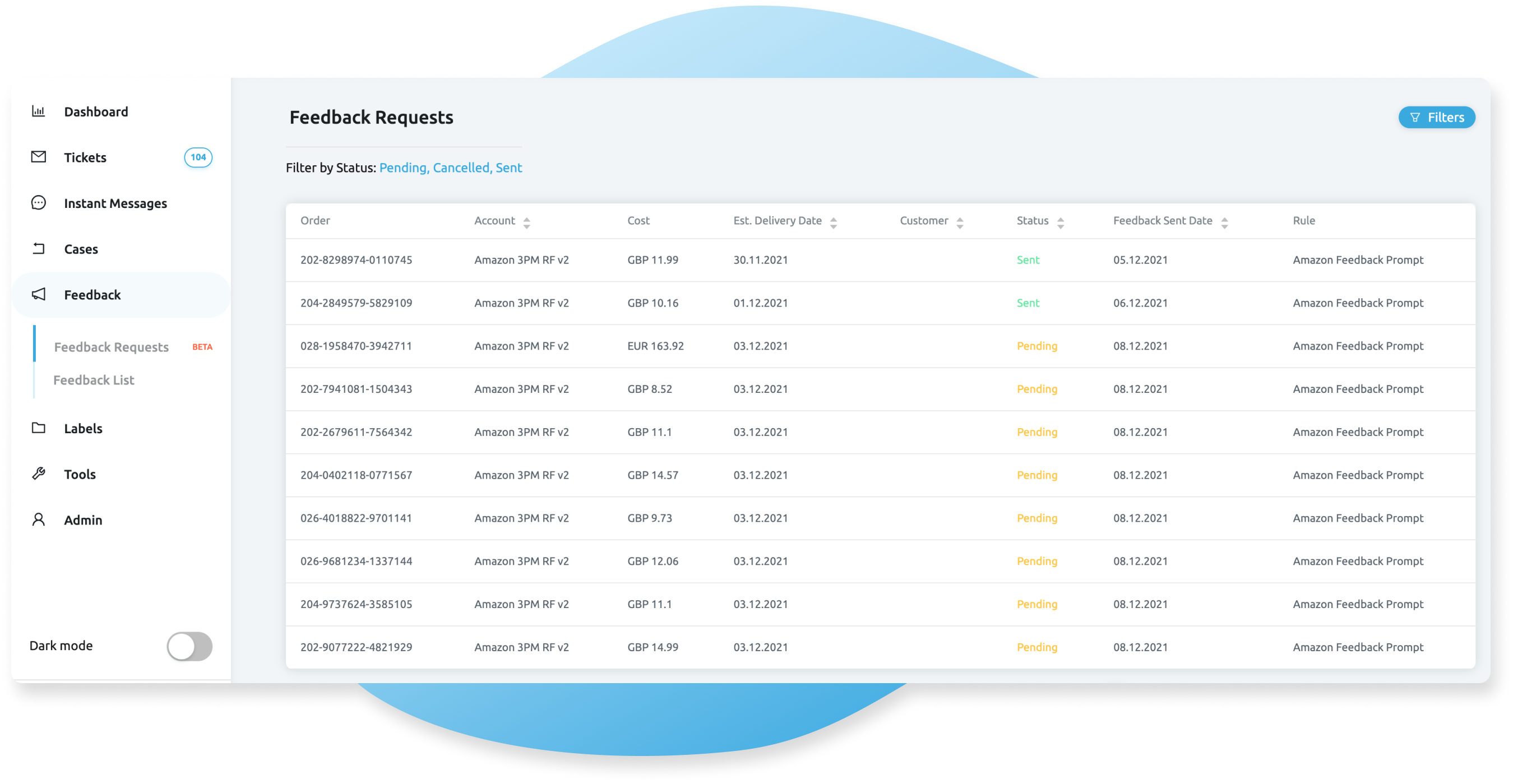 Here's how it works.
Using the Amazon "Request a Review" template, sellers will be able to create a customisable set of rules to automatically trigger feedback requests, including affected channels and send schedule, plus the ability to exclude orders with active tickets or open cases.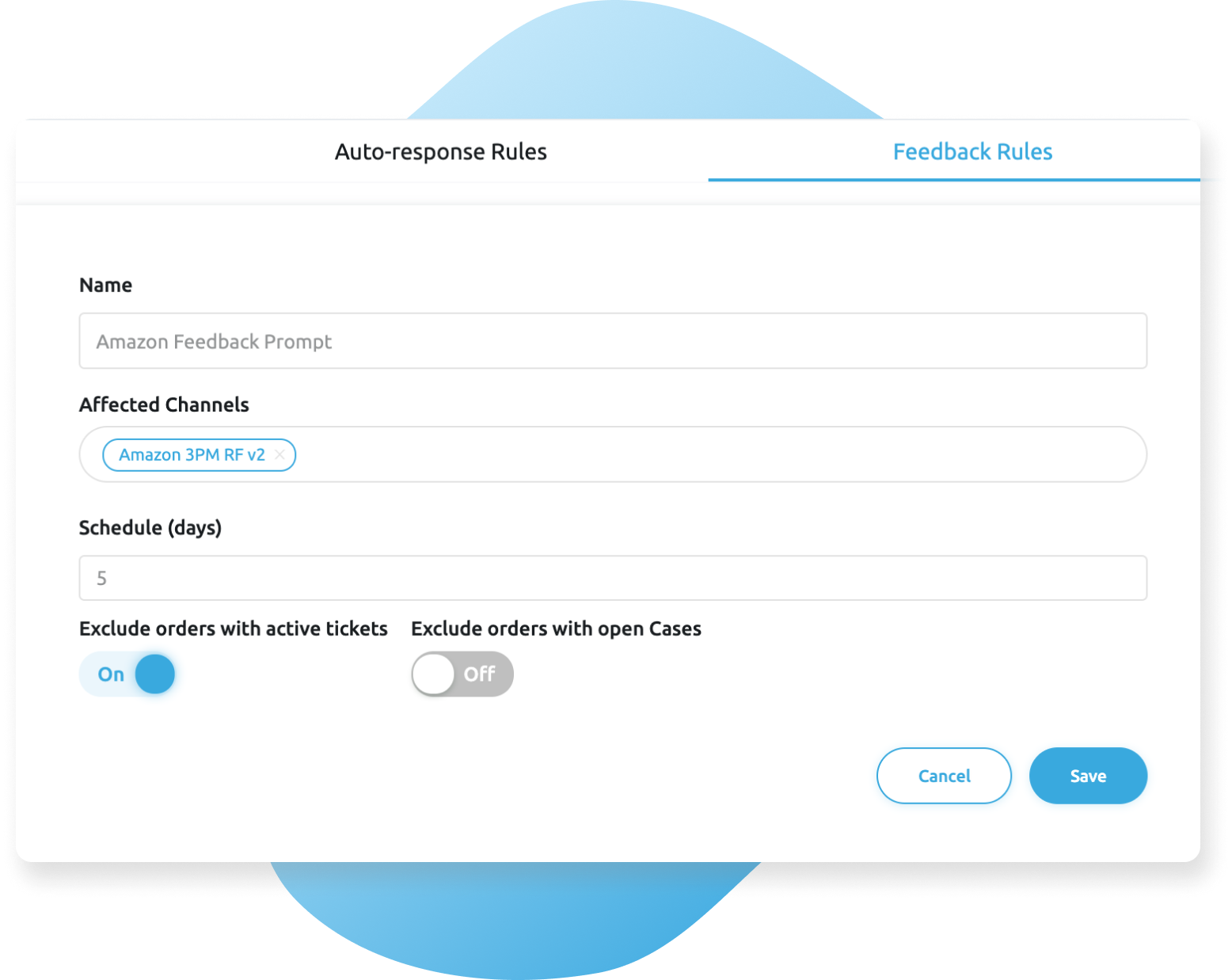 And if you decide to send requests manually, you can do that as well. Pending requests can be cancelled at any time before they are triggered in the system.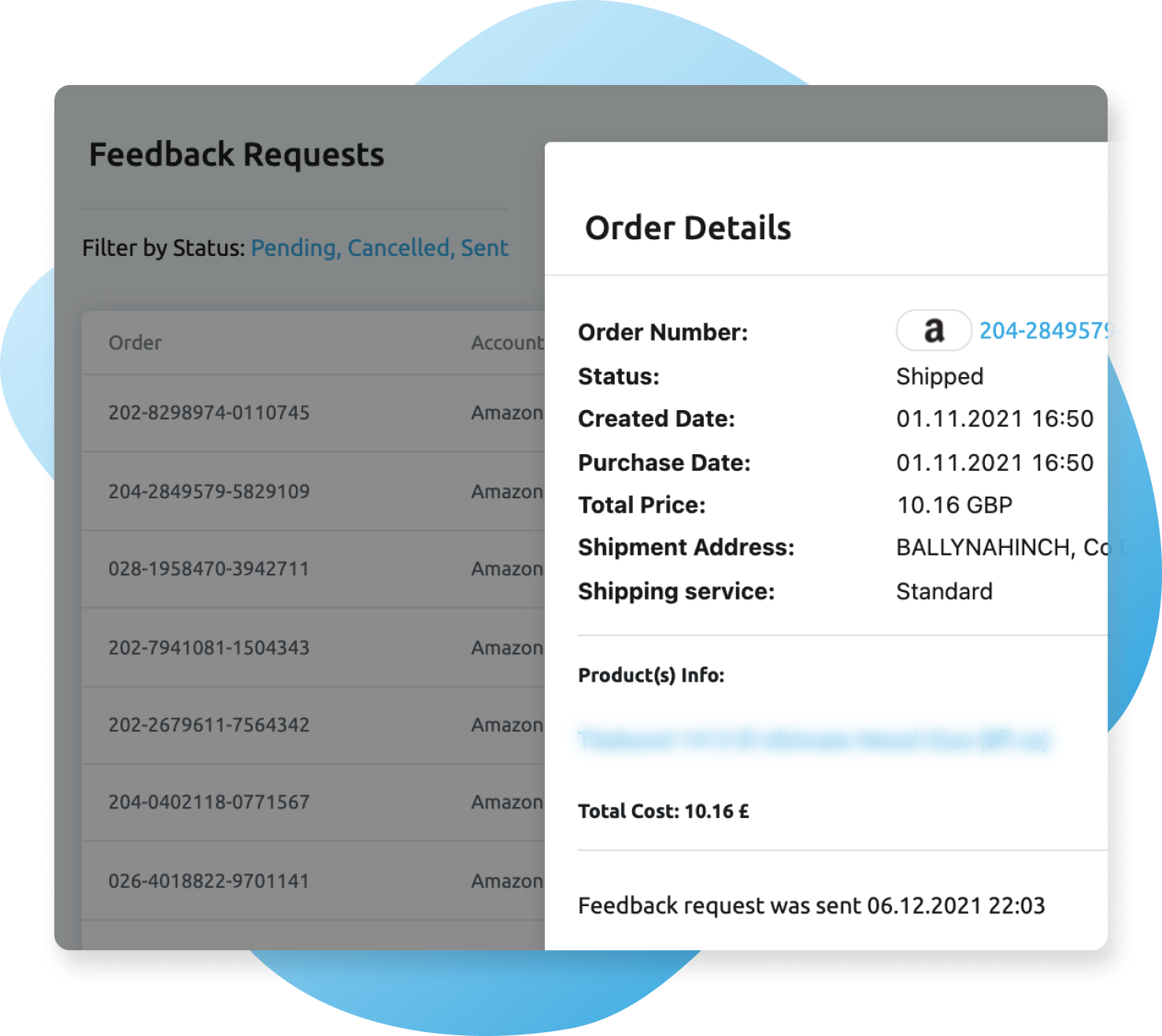 In addition, all Amazon neutral and negative feedback can now be viewed alongside eBay feedback under the Feedback List section.